Special Enquires
We would love to work with you to make any of your dream projects come to life. Works include, designing custom tea blends/flavours for any occasions, gifts, wedding favours, bridal parties, collaborations, ideas, wholesale.
For further information on the next steps, pricing, produce and general enquires. Email us at hi@sophronnotes.com
Workshop
We hosted a tea-crafting workshop for Incu Clothing as part of their seasonal campaign 'balance'. As this theme is close to our heart, we were delighted to host the team on ways to honour balance in their everyday living with the tender medicine of herbal teas. It was a fun afternoon and we're super thankful for the opportunity. 
If you'd like to enquire a session, we would love to work with you. We will do our best to accommodate to your group needs and any special requests. We are able to cater any group sizes anywhere from 1 on 1, small or large classroom sizes of up to 30 people. Please get in touch with us via email.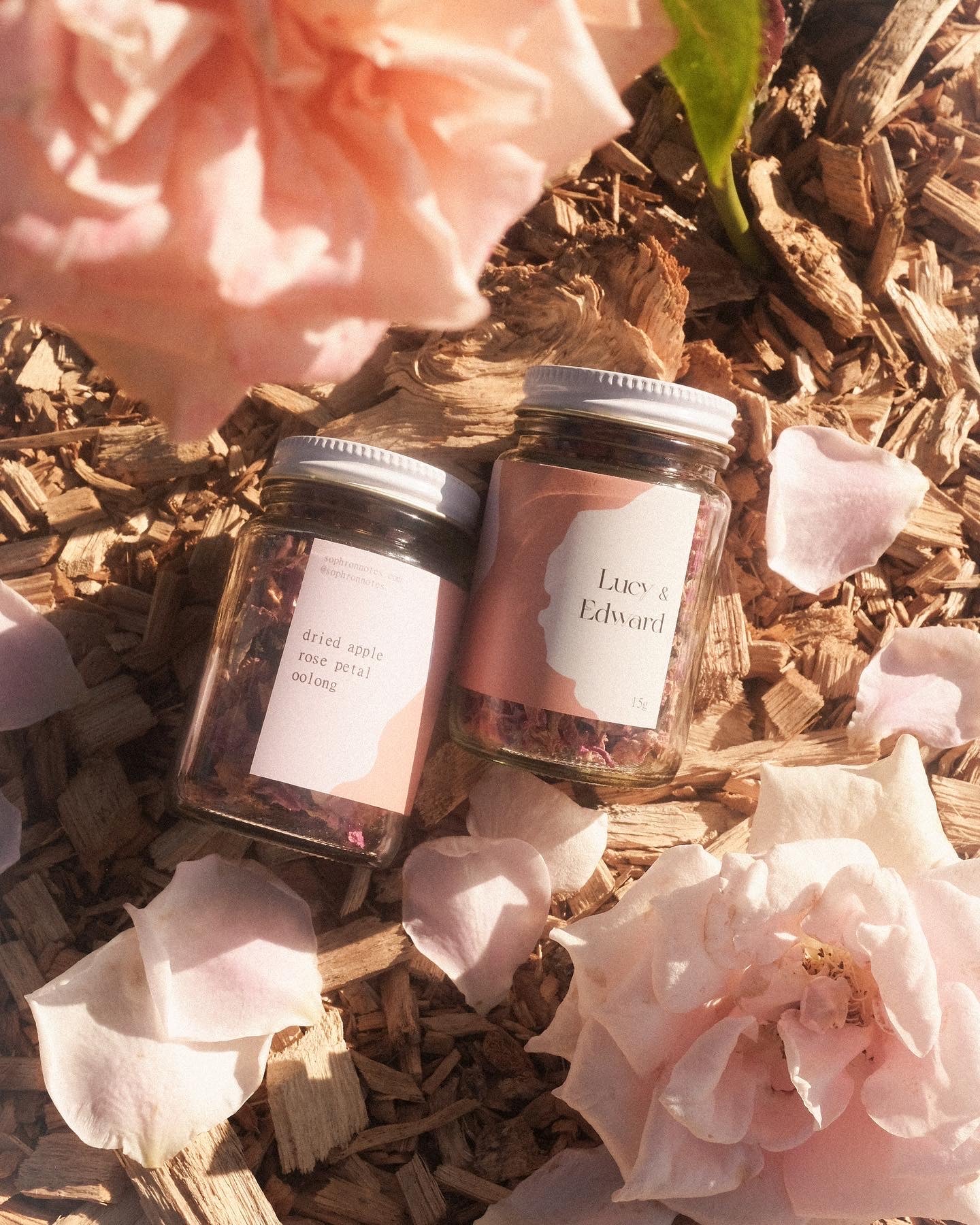 Wedding 'Bonbonnieres'
We had the joy of crafting a beautiful custom tea blend for our beloved newlywed friends, Lucy & Edward.
Composing a crisp summer's afternoon melody, that sings of Edward's fondness for fruity drinks, Lucy's ode to her Chinese roots and the two bonding through their youthful romance… we found harmony in the form of Dried Apple, Roasted Oolong and Rose Petal tea. 
Aromas that are a little bit zesty, toasty and lingers of rosewater.